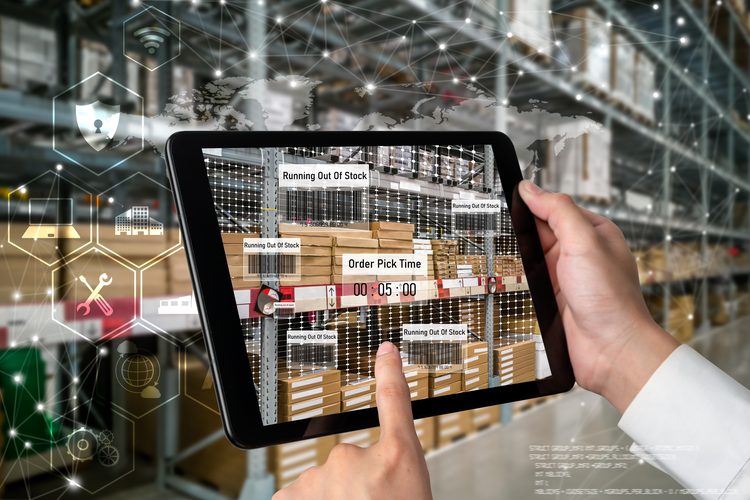 Chip packets that turn into football fields, wine bottles that share true crime stories, and haircare products that transport you to the beach are all possible with the help of Augmented Reality product packaging.
Augmented Reality (AR) sees computer-generated images, graphics, text, or data superimposed onto a user's view of the real world.
Today, applications of the technology is wide-reaching. AR is helping architects to better visualize their designs, doctors to perform highly intricate surgeries, and soldiers to safely navigate war zones.
Now, AR is disrupting the product packaging industry too.
While certain types of AR hardware are costly and inaccessible to the average person, the technology is most often consumed via smartphones. Apples' ARKit and Google's ARCore, for example, are both software platforms that enable AR developers to create smartphone-compatible content for consumers.
Brands are increasingly taking advantage of these technological advancements to level-up their product branding. Here are seven benefits of doing so.
1. To create eye-catching products
AR packaging can help make a product's packaging stand out. If all the necessary information is being shared via AR, designers have more freedom to create attention-grabbing, aesthetically pleasing, and customer-centered physical packaging to hook their customers in.
2. To improve competitive advantage
The use of innovative technology serves to differentiate a brand or product from direct competitors.
Ribena, for example, created the "Doodle Your World" AR app to encourage consumers to make their world "more Ribenary." Inspired by the doodle bombing art movement, customers were invited to produce works of art using Ribena's colorful animated characters and share their creations on social media.
3. To drive business growth
Creative packaging designs using AR have the potential to drive customer loyalty and attract new customers to a brand. High-end packaging has always been something that appeals to consumers, but AR has the added benefit of making it easier to tap into the top consumer values of today, such as sustainability.
Haircare brand Herbal Essences created an immersive AR experience with Terracycle to educate people about the life cycle of its products and the issue of plastic waste through an app. When the limited-edition beach plastic bottles are scanned, consumers are transported to an interactive beachscape to learn about the impact of plastic waste washing up on beaches across the world.
4. To drive value
Implementing AR packaging is cost-effective and easy to implement. In most cases, customers can access the packaging designs via their smartphones simply by scanning a QR code or downloading an app.
5. To communicate important information
AR is a great way to provide customers with up-to-date, transparent, accurate, and more comprehensive information. This could include details about a product's supply chain, nutritional information, interesting trivia, or a brand's back story.
For example, the wine-maker 19 Crimes leverages Living Wine Labels to bring its brand to life. This AR experience allows customers to hear stories from a range of infamous convicts when they download the Living Wine Labels app and point their phone at one of the brand's wine bottles. The newest addition, the Snoop Cali Red, features American rapper Snoop Dogg.
6. To add clarity about a product's function
By incorporating AR into a product's packaging, brands can demonstrate how a product works, what it does, or how to assemble it. 
European toothpaste brand Lacalut, for example, created a fun and engaging tutorial to teach kids how to brush their teeth.
7. To enable dynamic marketing
Communicating with the customer via AR packaging means a brand can continually update its messaging and product information without needing to reproduce physical packaging. This saves time and money, reduces waste, and enables brands to align their marketing strategy in real-time to events, current affairs, and the latest trends.
During the 2014 FIFA world cup, McDonald's launched an AR mini-game via its French Fries packaging. Once scanned, the packaging transformed into a football pitch where kids could practice their skills during their meal.
Author:Thomas Insights