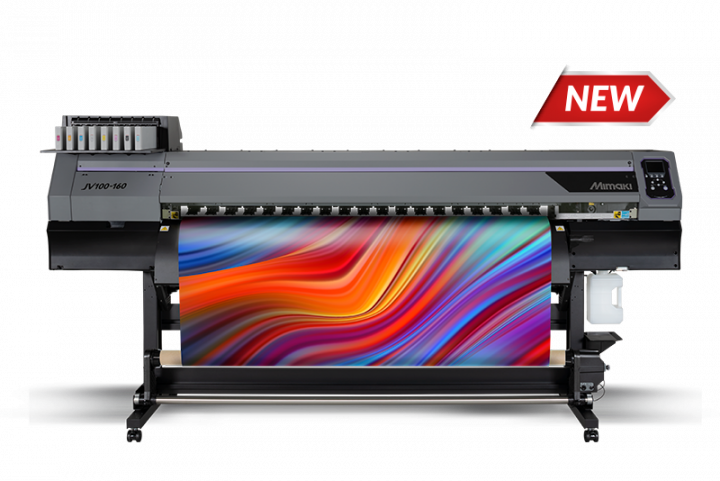 By:

Jose D Morales

In: News
Hits: 116
By:

Jose D Morales

In: News
Hits: 112
The 2021 Inkjet Summit, produced annually by NAPCO Media, Printing Impressions, and In-plant Impressions, has announced that Solimar Systems has returned once again as a Diamond sponsor ofthe Inkjet Summit. The event is scheduled to take place at the Hyatt Lost Pines in Austin, TX on July 26-28, 2021, with all health and safety requirements in place as deemed necessary in conjunction with the event venue. More details about the Inkjet Summit can be found at ijsummit.com.
"Our goal at Inkjet Summit remains educating our attendees through a focused and unique conference program that provides them access to leading solution providers in a way they don't experience in other events," said NAPCO Media Executive Vice President & Inkjet Summit Event Director, David Pesko. "Solimar Systems has supported us since our inaugural event in 2013. They bring their industry expertise and customer experiences to the agenda through focused case study discussions and direct interaction with our audience."
The invitation-only, hosted event format brings together a select group of senior managers and business executives at printing companies and corporate enterprises and helps them understand how current and future production inkjet printing technology, software, and solutions will impact their workflows, businesses and investment plans. Education happens through panels, keynotes, application-specific breakout sessions, case studies, 1:1 meetings and peer-to-peer interaction in a world-class resort setting.
"We are thrilled to participate in person at Inkjet Summit 2021," states Mary Ann Rowan, Chief Experience Officer of Solimar Systems. "As an Inkjet Summit sponsor since its inception, we value the networking and educational focus of this event. We get the opportunity to present case studies with customers who speak about the benefits and ROI that our workflow solutions deliver in optimizing their inkjet performance and overall factory visibility. Wolverine Solutions Group says their business increased 20% year-to-year due to faster onboarding of jobs and processing speeds enabling increased volumes and optimal utilization of their digital inkjet presses. Peers sharing real implementations and results is very important."
Event Sponsorship and Participation
For information on sponsoring and/or attending, please visit ijsummit.com or email This email address is being protected from spambots. You need JavaScript enabled to view it.. Those participating in the Inkjet Summit should understand that health and safety are of utmost importance to our organization, and guidelines are subject to change at any time. Any updates to the company's health and safety policy will be shared here.
By:

Jose D Morales

In: News
Hits: 202
The Dover Digital Printing company has developed a new way of packaging its reactive inks to reduce its environmental footprint, while at the same time has announced extended shelf life across all of its ink ranges.
The company's Kiian brand has recently launched a new reactive ink series called Digistar Bellagio and one of the new departures for this range is its Bag-in-Box (BiB) packaging. This environmentally-friendly initiative sees all the reactive inks now being packed in flexible PE or multilayered plastic bags, which are incorporated into a cardboard outer shell. 
By:

Jose D Morales

In: News
Hits: 208
Mutoh Industries Co. Ltd., Japan, announced release of a new 64" (162 cm) wide, high quality 8 channel piezo drop-on-demand roll fed dye sublimation inkjet printer, called XpertJet 1682WR.
Engineered and designed in Japan, this new dye sub printer model is the successor to Mutoh's award winning ValueJet 1638WX dye sub printer.
The XpertJet 1682WR printer has been developed for high quality graphics for transfer onto all possible types of polyester coated or polyester based rigids, gadgets and flexible materials. Applications encompass in-store textile displays, personalised interior décor, custom apparel, soft signage, sportswear, customized promotional products, giftware and more.
By:

Jose D Morales

In: News
Hits: 243
Konica Minolta launched the PKG-675i, a digital printer that prints corrugated packaging on demand, for domestic use or in the food industry, where the box is necessary to protect, promote and deliver products.
Manufactured by Konica Minolta partner MTEX NS, the printer employs 5 Memjet heads, is 1,067mm wide and offers a resolution of 1,600dpi.
With minimal pre-press interaction, jobs can be produced at speeds of up to 18 meters per minute. The printer comes with a Caldera RIP and uses FDA approved water-based inks (for indirect contact with food).